19.09.2011 11:20:03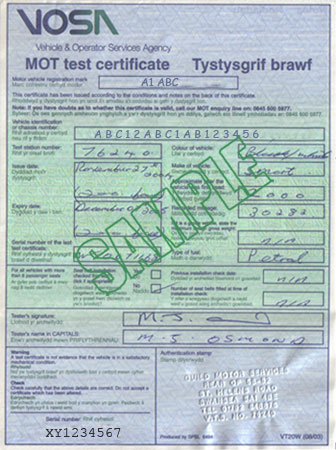 Government Ministers are considering a plan to reduce the frequency of MOT tests, which, they claim, would reduce costs for motorists.  This is not a new idea.
A consultation will look at whether the first MoT test can be moved back from three to four years, and the second test after another two years. A key question is whether this move is really aimed at helping motorists or deflecting anger at artificially high fuel prices being used to prop up government spending in other areas?

Although modern vehicle technology and manufacturing has improved considerably, the move could put possible essential repair work back a year and result in unsafe vehicles on UK roads.

Manufacturers and distributors of replacement auto spares will suffer a reduction in trade during the first period, but then as parts need to be replaced then the business will return. The effect on small traders however and public safety for that matter could well be more profound.

The changes will apparently be discussed with motoring groups, UK road safety organisations and the MoT trade, the reaction to this consultation has to be unanimous and final.

The government stands to waste time and tax payers' money investigating it again; as recently as 2008, after a high-profile plan announced by Gordon Brown to "ease the burden on motorists" by making MoT tests less frequent, plans were shelved after a Department for Transport report concluded that changing to a two-year system would "increase deaths and serious injuries significantly".
Tags: MOT | Government | Frequency | Testing | vehicles | Save Money | Motorists
Hits: 585 | Read more...